Castagna Nicola 1924-2015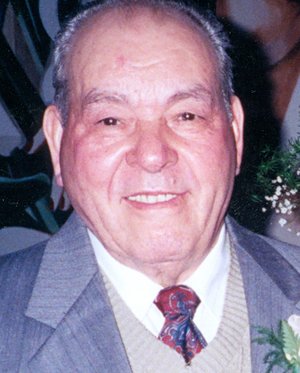 In Montreal, on November 14, 2015, Nicola Castagna beloved husband of Carmela Nucciarone, passed away.
Complexe funéraire St-François d'Assise Urgel Bourgie
6700, rue Beaubien Est Montréal, Québec H1M 3E3
Visiting Hours:
Tuesday November 17th, 2015 02:00PM - 5:00PM and 07:00PM - 10:00PM
Wednesday November 18th, 2015 10:00AM - 1:00PM
The funeral will take place on November 18th, 2015 1:00PM at the following address.
Marie-Auxiliatrice, 8550 Avenue Joliot Curie, Montreal, QC H1E 4H7
Montréal November 16, 2015 - Comitato dell' Associazione Frosolonese Inc.
Comments on how she touched our lives, are being posted on the Frosolone, Isernia Facebook Group Page.
Frosolone, Isernia