Colaneri Giovanni 1932-2018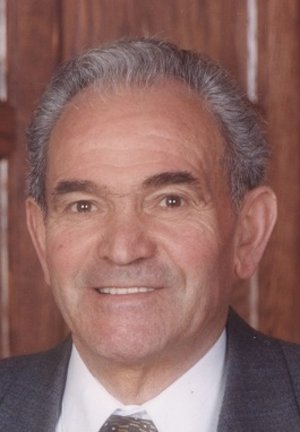 Giovanni Colaneri, peacefully passed away in Montreal, on September 25, 2018, at the age of 86, spouse of the late Nina Rosina Mainella. He leaves to mourn his children Michelina (Giovanni), Donato (Lina) and Italo (Josette), his grandchildren Melisa (Platon), Myrianna (Omar), Nicole, Gloria (Dominic), Stefania (Stephen) and Gian Tommaso, his great-grandchildren Mia, Kamil, Nicolas, Samuel, Giovanni, Nina and Elena, his brothers-in-law, sisters-in-law, nephews, nieces, family and friends. On behalf of all members of the Association Frosolonese, we would like to express our deepest sympathies to the family and friends of Mr. Giovanni Colaneri.
Funeral complex Crémazie Urgel Bourgie
745, boul. Crémazie Est Montréal (Québec) H2M 1L9
Visiting hours
Sunday September 30th 2018 02:00PM - 5:00PM and 07:00PM - 10:00PM
Monday October 1st 2018 9:00AM-10:30AM
Funeral will take place on October 01, 2018 11:15 AM at
Notre-Dame-de-la-Défense Church, 6800 Avenue Henri-Julien, Montréal, QC H2S 2V4
Comments on how he touched our lives, are being posted on the Frosolone, Isernia Facebook Group Page.
Frosolone, Isernia
Link Utili

Comune di Frosolone (IS)
---

---
Frosolone, Isernia
---
Consolato Generale d'Italia a Montreal
---

Congresso Nazionale degli Italo-Canadesi