Angelina Mangione Di Cesare 1923 - 2015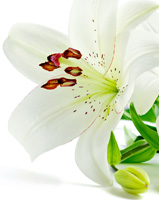 In Montréal,on February 6th, 2015, Angelina Mangione Di Cesare passed away peacefully surrounded by her family. Beloved wife of the late Angelo Di Cesare. Loving mother of Cristina (Carmine), Josie, Domenica (Jess). Most adored grandmother of Diana (Walter), Lina (Marco), Sandra, Angela (Lessando), Amanda (Jeremy), Arielle, Laura (Adam), Adam (Alexandra). Special nonnina to Carina, Damian, Amelia, Amanda, Chloe, Arianna, Anthony, John Angelo, and Julia. Her warm hugs and endless love for her family and friends will always be in our hearts.
Urgel Bourgie : 6700 rue Beaubien Est, Montréal
Visiting Hours:
Wednesday February 11th, 2015 02:00PM - 5:00PM and 07:00PM - 10:00PM
Thursday February 12th, 2015 10:00AM - 11:30AM
The funeral will take place on February 12th, 2015 12:00PM Noon at the following address.
Notre-Dame Mont-Carmel church, 7645 du Mans, St., Montreal
Montréal February 9th, 2015 - Comitato dell' Associazione Frosolonese Inc.
Comments on how she touched our lives, are being posted on the Frosolone, Isernia Facebook Group Page.
Frosolone, Isernia
Link Utili

Comune di Frosolone (IS)
---

---
Frosolone, Isernia
---
Consolato Generale d'Italia a Montreal
---

Congresso Nazionale degli Italo-Canadesi