Mangione Francesco 1946-2021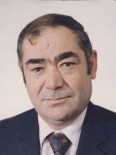 It is with great sadness that we announce the passing of FRANCESCO MANGIONE at the age of 75 on July 4th, 2021, loving husband to INCORONATA DI PLACIDO. He leaves behind his Mother-in-Law Pierina Di Placido, his sisters Pasqua Annunziata and Lucia (Denis), his favorite sister-in-law Yolanda, as well as his nephews, nieces, relatives near and far, and friends.
The family will welcome relatives and friends at:
URGEL BOURGIE, ST. FRANCOIS D'ASSISE, 6700 RUE BEAUBIEN EAST, MTL., QUE. H1M 3E3.
TUESDAY JULY 13TH, 2021 FROM 2P.M. TO 8 P.M.
Due to the sanitary measures in place, 50 people are permitted on a rotation bases. We ask that your visit be limited to 20 minutes In order to allow other guests to pay their respect.
Comments on how she touched our lives, are being posted on the Frosolone, Isernia Facebook Group Page.
Frosolone, Isernia
Link Utili

Comune di Frosolone (IS)
---

---
Frosolone, Isernia
---
Consolato Generale d'Italia a Montreal
---

Congresso Nazionale degli Italo-Canadesi