Mangione (Savaria) Francine 1953-2019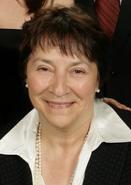 On Tuesday, July 16, 2019, at the age of 65, passed away peacefully Francine Savaria, beloved wife of Nick Mangione.
In addition to her husband, she leaves to mourn her children Joey (Lindsay), Christine (Daniel) and Michael (Lynda), her grandchildren Dario, Alexia and Mila, her brothers Robert (Liliane), Gilles, Jacques (Carole), André (Anne-Marie), his father-in-law Giuseppe Mangione, his sister-in-law Lucy (Nick), his nephews, his nieces and several friends.
maison funéraire Rideau
4275, boul. des Sources, Dollard-des-Ormeaux, QC, CANADA, H9B 2A6
Visiting Hours:
Wednesday, July 24, 2019 from 2 to 5 pm and 7 to 9 pm
Memorial Service will take place on Thursday, July 25, 2019 from 10 am to 11 am
Saint-Luc Church (106A Anselme-Lavigne, Dollard-des -Ormeaux)
Comments on how she touched our lives, are being posted on the Frosolone, Isernia Facebook Group Page.
Frosolone, Isernia
Link Utili

Comune di Frosolone (IS)
---

---
Frosolone, Isernia
---
Consolato Generale d'Italia a Montreal
---

Congresso Nazionale degli Italo-Canadesi