Mezzanotte Umberto 1921-2015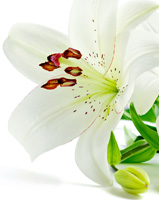 In Montreal, on December 10, 2015, at the age of 93, Umberto Mezzanotte passed away.
Complexe Funéraire Loreto Ltée
4975, boul. des Grandes Prairies, St-Léonard, QC H1R 1A5
Visiting Hours:
Sunday December 13th, 2015 02:00PM - 5:00PM and 07:00PM - 10:00PM
Monday December 14th, 2015 09:00AM - 10:15AM
The funeral will take place on December 14th, 2015 11:00AM at the following address.
Marie-Auxiliatrice, 8550 Avenue Joliot Curie, Montreal, QC H1E 4H7
Comments on how she touched our lives, are being posted on the Frosolone, Isernia Facebook Group Page.
Frosolone, Isernia