GIUSEPPINA MIGDALL (TERRIACA) 1954-2022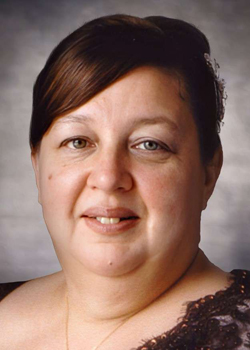 It is with deep sadness that the family announces the passing of Giuseppina Migdall Terriaca on Wednesday, July 20, 2022 at the age of 68. She will be sadly missed by her beloved husband Giuseppe Terriaca, her loving children Carla (Tony) and Dominic as well as other relatives and friends.
Magnus Poirier Funeral Complex, 10300 boul. Pie-IX
Visiting Hours:
Tuesday, July 26, 2022 from 2:00 p.m. to 5:00 p.m. and from 7:00 p.m. to 9:00 p.m.
Wednesday morning from 10:00 a.m. to 12:00 p.m.
A funeral service will be held on Wednesday, July 27 at 12:30 p.m. at Notre-Dame-de la-Défense Church, thence to the Notre-Dame-des-Neiges cemetery.
Montréal July 11, 2014 - Comitato dell' Associazione Frosolonese Inc.
Comments on how she touched our lives, are being posted on the Frosolone, Isernia Facebook Group Page.
Frosolone, Isernia