Nicola Nucciarone 1929 - 2016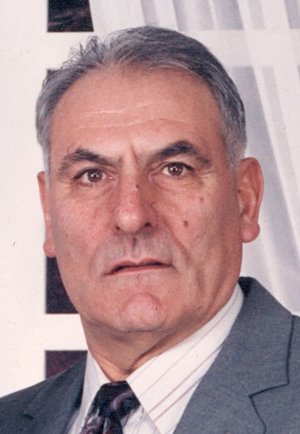 In Montreal, on September 12th 2016, at the age of 86 years, passed away Mr Nicola Nucciarone, beloved husband of Filomena Di Maria Nucciarone. Besides his wife, he leaves to mourn his children Maria (Mike), Luigi (Hélène) and Giovanni, his grand children Vincent, Nicole, Nicola, Dominic and Mario. He will also be missed by his brothers Dominic (Jeneane) and Filippo and his sisters Angelina (Pietro) and Teresa (Giovanni), nephews and nieces, along with many other family members and friends.
Funeral complex Saint-François d'Assise Urgel Bourgie
6700, rue Beaubien Est Montréal (Québec) H1M 3E3
Visiting Hours:
Friday September 16th, 2016 02:00PM - 5:00PM and 07:00PM - 10:00PM
Funeral will take place on September 17, 2016 10:00 AM at the following address: .
Mont-Carmel Church: 7645 rue du Mans, St-Léonard, Qc
Comments on how she touched our lives, are being posted on the Frosolone, Isernia Facebook Group Page.
Frosolone, Isernia
Link Utili

Comune di Frosolone (IS)
---

---
Frosolone, Isernia
---
Consolato Generale d'Italia a Montreal
---

Congresso Nazionale degli Italo-Canadesi