Preziuso Giuseppe Nicola 1940-2020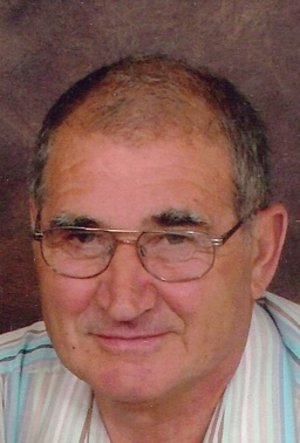 It is with great sadness that we announce the sudden passing of Giuseppe Nicola Preziuso (Nick) on Monday, June 1st 2020 just 2 days after celebrating his 80th birthday.
Nicola was a devoted and loving husband of almost 59 years to Carmela Mezzanotte. She was not only the love of his life but his best friend and partner in everything he did. His final minutes reflected their relationship, cooking together and joking around. He cherished his family life and had great pride in his 3 children; Johnny (Sharon), Felicia and Antonietta (Paolo).
His greatest joys in the last 25 years called him Nonno. He would give anything to spend time with them, be it play Briscola, watch Formula 1 on TV (Nick was a "Tifoso of the Scuderia Ferrari") or enjoy a nice bowl of Scattone. His 7 Nipoti; Carmelo, Marina, Thomas Joseph (TJ), James, Joseph-Patrick, John-Filippe and Nicholas-Jaden (Nicky) will forever remember all his jokes, pokes and prods. He would do anything to make them laugh. They knew that Nonno's door was always opened.
Nick also leaves behind his sisters Annunziatina (Domenico), Anna (Nunzio), and Vittoria (Nicola) along with his sisters-in-law & brothers-in-law; Giovanna (Donato), Francesco (Maria), Annunziatina (Giuseppe) & Anna, nieces, nephews, Godsons and many more family members and friends.
Nick was a successful businessman (Clotures Prepa Fences), involved community member and a faithful Catholic. He taught us the importance of his cultural heritage through his involvement in the Associazione Frosolonese and encouraged his children to do the same. He was a generous man that never said 'No' when asked for help. He enjoyed mentoring young men trying to break into the fence industry and never shied away from imparting his knowledge to help them succeed.
Nicola will be remembered for his gentle nature, respect towards all, hard work, sacrifices, love of life, sense of humour and strength. He was loved by all who knew him and will live on in our hearts forever.
Rest in Peace Papa
In lieu of flowers, donations in memory of Giuseppe Nicola Preziuso to Fondation de l'Institut de Cardiologie de Montréal or Mission MARIE-AUXILIATRICE DE RIVIERE-DES-PRAIRIES would be appreciated.
A memorial mass will be held at a later date.
Comments on how she touched our lives, are being posted on the Frosolone, Isernia Facebook Group Page.
Frosolone, Isernia