Domenica Tasillo Zampini 1926-2014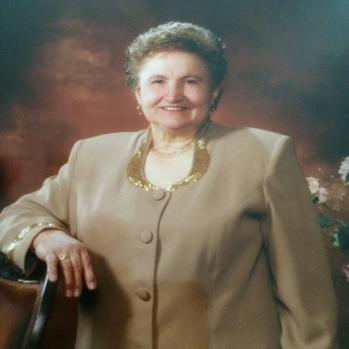 Domenica passed away July 10, 2014 beloved wife of Felice Zampini. Besides her husband, she is survived by her children: Dora (Lino), Lisa, Luigi (Manon), her grandchildren, her great grandchildren, relatives and friends.
Andre Dallaire: 2159 St-Martin Est, Laval
Visiting Hours:
On Saturday July 12th 2014 from 7pm to 10pm
On Sunday July 13th 2014 from 2pm to 5pm and from 7pm to 10pm
On Monday July 14th 2014 from 9am to 11am
The funeral will take place on Monday July 14th 2014 at 11am at the following address.
CHURCH OUR LADY OF DIVINE LOVE,765 ROLAND FORGET, LAVAL (450)663-1120
Montréal July 11, 2014 - Comitato dell' Associazione Frosolonese Inc.
Comments on how she touched our lives, are being posted on the Frosolone, Isernia Facebook Group Page.
Frosolone, Isernia